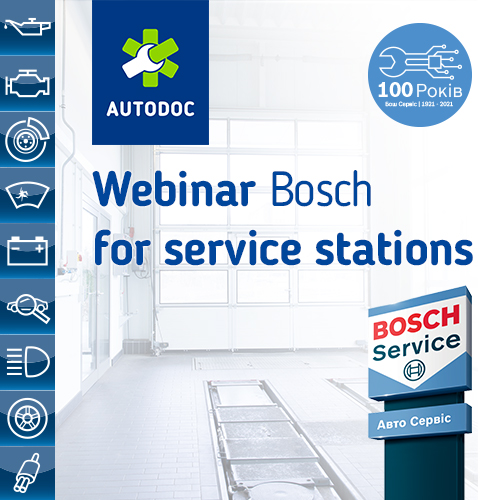 On March 2, we invite you to the Bosch online conference for automobile service stations representatives. At the meeting you will find a lot of useful information for opening and development of the automobile service stations. You can also get acquainted with the Bosch Auto Service concept.
Webinar will be interesting to managers and owners of automobile service stations and representatives of companies that are planning to open their own service station.
Date and time of the conference: 02.03.2021 (Tuesday) from 10-00 to 12-00.
Subject: "Bosch Auto Service: efficiency is the key to your future"
You must register for the webinar by clicking here.
The conference will be held at zoom.
Speaker: Kostiantyn Kliakhin, the head of sales group for the development of service concepts in Ukraine and Moldova.
Brief program of the event:
09-45-10-00. Gathering of participants.
10-00-10-10. Welcoming speech (Oleh Pysarenko).
10-10-11-30. Project of cooperation with the automobile service stations: Bosch Auto Service (Kostiantyn Kliakhin).
11-30-12-00. Answers to questions.
Hope to see you at the event!