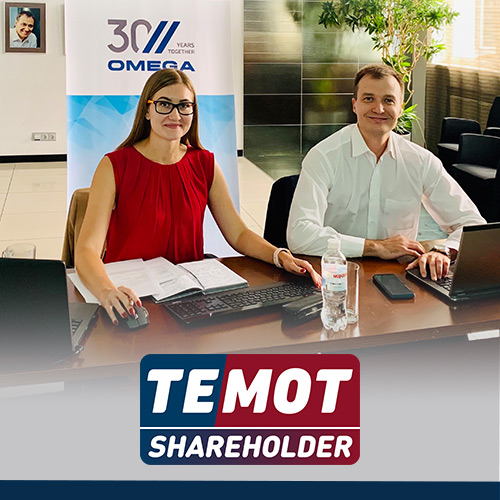 TEMOT International has successfully implemented a digital event with a record number of participants worldwide. From 28 to 30 September 2020, TEMOT International held a digital meeting, which has no analogues in format and size. Under the motto "Let's Glocalize - Let's Glocalize – Temot 1-st dijital event experience", TEMOT International brought together a total of almost 800 international participants and about 2000 "personal meetings" around the world and broke its own record in holding events.
Networking and experience sharing are important aspects of TEMOT International events. As it is undesirable to hold face-to-face meetings during the Coronovirus pandemic, the events were organized in digital format. After several months of preparation using many new technical functions, the mechanisms of which had to be understood, the implementation of this event faced certain difficulties. Corporate IT settings and other computer configuration limitations made the meeting a bit more complicated, but made it possible for many companies to participate in this virtual adventure.
Thanks to great discipline and intensive interaction, all participants and the TEMOT team had a successful event. Omega readily participated in this event and held 23 productive meetings with suppliers, MannHummel, Bosch, Denso, ZF, Febi, ContiTech, Mahle, Nissens and others were among them. Kateryna Razumova, Deputy Commercial Director of the Procurement, shared her impressions from this grand event:
"It was a very entertaining experience: 10 hours of uninterrupted online communication with more than 70 participants, who were simultaneously in different countries and cities. Everything went as productively as possible, thanks to careful preparation for each meeting".