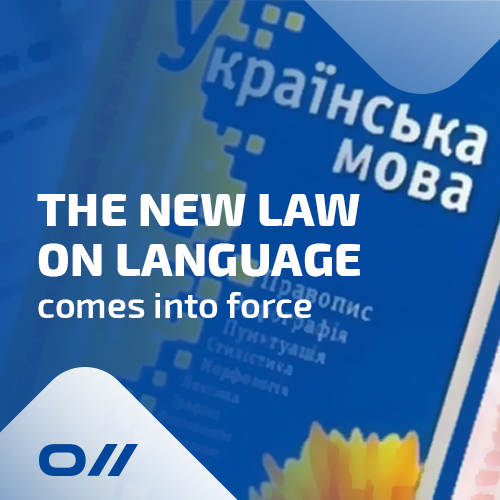 Since January 16, the regulations on compulsory use of the Ukrainian language in the sphere of service have come into force.
Now enterprises, establishments and organizations of all ownership forms, sole proprietorships and other business entities serving consumers must:
1. Carry out services in Ukrainian language.
2. Provide information on goods or services (including through online stores and online catalogs) in the state language.
The following exceptions apply:
1. Customers may be served in other languages upon their request.
2. Product or service information can be duplicated in any other language.
3. Information about goods and services in Ukrainian language must be of equal number to the similar information in other languages.
In case of violation of these requirements there are administrative penalties: the first violation - certificate and caution, in case of repeated violation - fine from 5100 to 6800 UAH.
The commissioner for protection of the state language and his representatives are responsible for inspections.