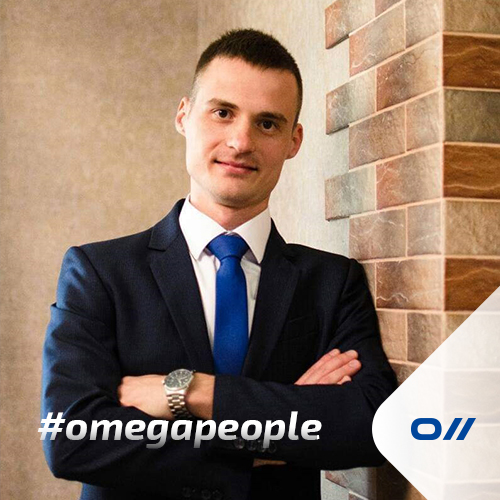 It's impossible not to grow in our company. You either grow together with Omega, develop, acquire new knowledge and skills, or you drop out of the game. Everyone makes his own choice. And our today's #omega_people character Andrii Korol, chose to grow with us!
Andrii is the head of Poltava cross-dock, he has been working in our friendly team for two years. During this time, he has proven himself as an active, executive and easy-to-learn employee.
Honesty and respect for people
I came to work at Omega as a storekeeper. But due to my leadership qualities and responsible approach to work, I recently became a manager. Honesty, personal responsibility, respect for people and working for the result - these are my life values. And it's great that the company fully shares them. It is very important that the values of the employee and the company coincide, then the working union leads not only to the creation of high-quality product and successful business development, but also has a special mission, motivates and inspires.
I like to work in a stable company, which is the market leader, because there are many opportunities for development.
Future plans and dreams
My plans for the next 1-3 years are to become a successful leader of my team, to thoroughly study 1C software and understand the logistics of the company. I have a dream to buy a car and go on a trip. And I am sure that all planned will come true for sure with Omega.
We sincerely wish Andrii to make all his plans come true!