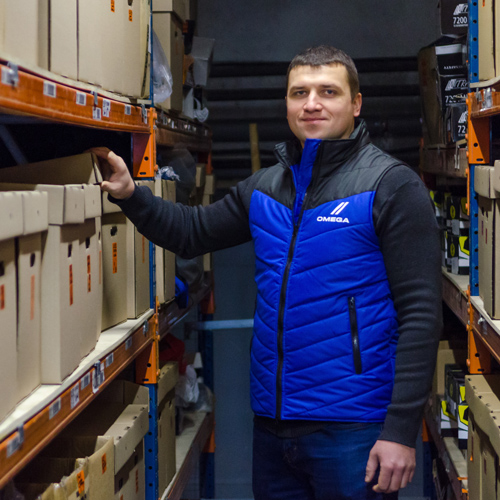 "The place doesn't honor the man, but the man does the place". A vivid example of this is the storekeeper of the storage area Eugen Krivtsunov: the real Omega Kulibin, though he did not invent neither bicycles nor steam locomotives.
A great enthusiast of everything new, progressive and technological, he eagerly and gladly does something creative. Rationalizes, improves, creates and implements small-scale mechanization on his site. With plenty of zing (but strictly as part of safety precautions!) He regularly improves working conditions with useful and necessary know-how ...
Another in his shoes would have long rested on laurels. However, Eugen is not like that! He doesn't cock his nose, though the benefits of his ingenuity are tangible for our Company. Open, honest, skillful, easy-going, he enjoys well-deserved respect among colleagues, working on the principle of: "Treat everyone you meet like you want to be treated..."
He sees the future of the Company ahead of time, using advanced and environmentally friendly technologies. He considers himself to be an integral part of the friendly Omega team. The right man in the right place - and that's the bottom line!