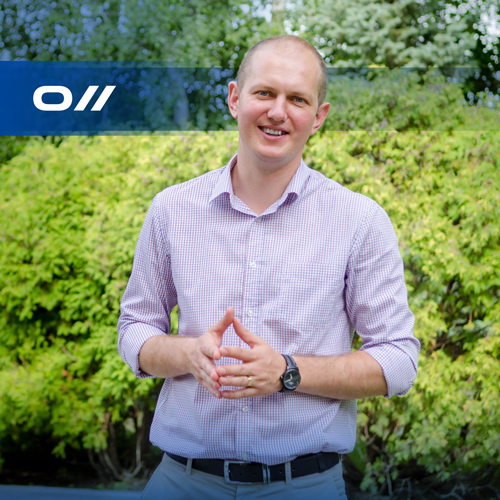 Oleh Kuprynenko, a division head of import and export shipping sector, told us about his career path in the company and the main achievements, and shared the secrets of successful and productive work.
Dynamic start from Omega
I started working at Omega as a security guard in 2012. It was interesting to get acquainted with the company structure and communicate with new colleagues.
There were no particular difficulties at the initial stage. Many tasks in the company are prescribed in a procedural way, and each employee understands the working conditions.
I studied the peculiarities of work in those departments of the company, where it would be interesting to prove myself, and read a lot of technical literature about cars.
I was surrounded by kind, responsive, highly motivated colleagues who were ready to help in any situation. It is easy and comfortable to work in such a team.
A new round in the career
I used to keep tracking of new vacancies that were opening up in our company, was looking for a position that would guarantee development. And eventually, I was hired as a transport logistics manager.
In my new position, I gained new knowledge in logistics, started working with related departments, acquired good contacts and established communication with colleagues.
For self-development, I received my second degree in Logistics at the Simon Kuznets Kharkiv National University of Economics.
The team can always rely on me
The first six months as a division head of the import and export shipping sector were not easy. There was a need to form, select and train a team, as well as to establish and distribute the volume of work by areas, to ensure good working conditions for employees.
Another important task was to organize processes and establish cost optimization for the delivery of goods from suppliers.
I learned how to manage time, plan the day productively, and assign tasks to the first and second priorities. I consider myself a person who by nature is a leader. I am constantly looking for new ways for my colleagues.
The team can always rely on me as a leader.
Cool working achievements
I think that my main achievement is the good financial performance of our department, as well as reduced transportation costs.
Every job has its pros and cons. There are much fewer disadvantages in my work: there are often non-standard situations where you have to make quick decisions. And the advantage is the pleasure of overcoming difficulties and solving issues.
Humor as a stress remedy
A sense of humor can help to deal with stressful situations at work.
I focus my life on successful people who can be a role model for me. I want to improve my management and logistics skills and grow as a professional manager.
Strategic thinking is a sign of a good specialist
If you want to be a good specialist in my field, you need to think strategically and analytically, have a desire to improve yourself and don't stand still.
Basic principles at work
I follow the following basic principles at my work:1. I try to do something by myself before I ask for help. 2. I try to believe in myself. 3. I treat people the way I want them to treat me.
I spend my free time with my family or friends, and I also do sports.