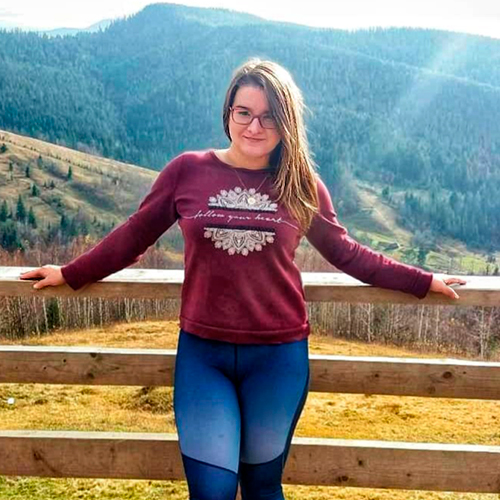 Olga Tkachuk, distance selling manager, ranked in the top five winners in the contest «Best TIR» (for the 1st quarter of 2020). We wholeheartedly congratulate Olga and want to talk about her work at «Omega».
Interesting work flows
I like multitasking and the opportunity to solve important customers' issues, improve service quality, and increase sales. I do my best to make clients satisfied with my work and want them to apply to me again and again. It's nice when they are happy to hear me, they recognize my voice, congratulate me on holidays. We have become reliable partners.
Eduard Kinchik, Olga's manager, also notes her responsibility and high professionalism: «Olga is friendly, takes a close look at partners' requests, tries to solve working issues in a quality manner, and knows the internal processes of the company. It is her who many customers want to work with. Olga is focused on the company, takes an interest in all changes that are taking place, and accepts them. She likes studying, attends trainings and seminars from manufacturers».
Any difficulties are not an obstacle for team work
In work I am inspired by the endless enthusiasm of my colleagues, sales managers, as well as my senior manager. «Omega» has assembled a team of professionals, from whom we adopt invaluable experience; they encourage the development and growth of professional skills. I am proud that I work exactly in this company and exactly with these people.
The company is in step with the time, all processes are automated - this makes the work easier and reduces the difficulties likelihood. And difficulties can be different, but all of them are quickly solved by our large team, where people are dedicated to their work.
Active hobbies and sports
I like an active and healthy lifestyle. I have many hobbies: skiing, riding bicycle, reading books, working out in the gym. I am also into sewing, embroidering, watching football and attending matches.
Traveling takes a special place in my heart. I enjoy watching the streets of new cities in other countries or walking the unexplored paths of my native forests, swimming in my favorite lakes, rivers and seas.