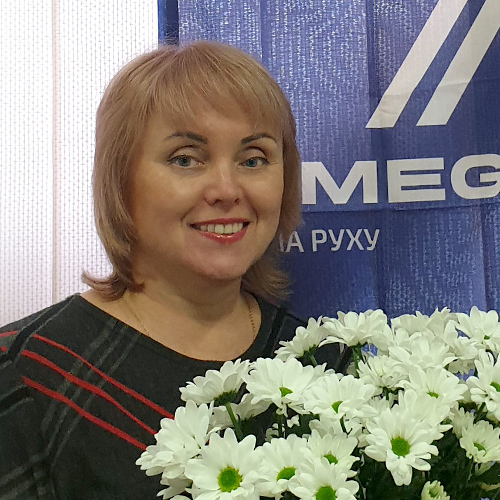 Everyone knows a common phrase of the classic: «Beauty will save the world». And Tatyana Kurilkina, our head of sales support department, adds with confidence: «...and kindness».
Her life philosophy is to help people, sometimes making unconventional solutions. To get out of seemingly deadlock situations, relying only on her own forces and resources, like a real superhero!
About her work in the company Tatyana responds as follows: «I love Omega and the people who create it. It is my life. And saving the world by embellishing the space around is just a hobby of a simple superwoman ...»
A good team is the key to success
It is interesting to work in Omega. We do not stand still, something new constantly appears. I like managing the work of my business unit in accordance with the new introductory. I like that my team trusts me and follows me in an effort to do their job as efficiently as possible, at the least cost.
Difficulties - not an obstacle for good work
I consider the difficulties as work-related issues that make it possible to develop my communication skills. You can always negotiate with customers, despite the fact that sometimes they are quite persistent and judgmental.
I also constantly contact various business units of the company. You need to be patient, tactful, willing to hear, understand, accept and find a rational compromise solution.
An interesting fact from life
I really like singing and know how to do it, I speak at various friendly events. Once it happened that I had to sing at the presentation of a new French restaurant in French, but I don't know the language. The audience, among which there were many native speakers, received my performance very warmly.
This is a very memorable event for me. If you put your soul into your work and if you are hot upon a cause that you are doing, you will be rewarded!
My home and my family are my hobby
My home and my family are my hobby. I really love my home, decorate it with my embroideries and other hand-made things. I try to be the best grandmother for my grandchildren, arrange holidays for them.
I also love travelling with my husband, family and friends.