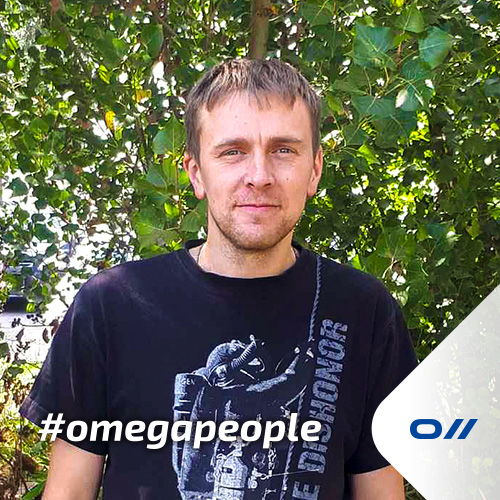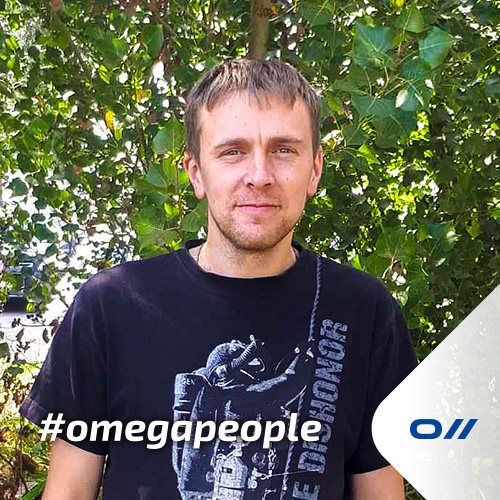 Our new character of the #Omegapeople column is Volodymyr Shavlovskyi, the storekeeper of the Kiev warehouse. Volodymyr has been working in our team since 2019 and has already established himself as a hardworking and responsible employee. Read more about Volodymyr in our article.
Getting started
When I first started to work at the company, at the beginning of my internship, we had one scanner for several people, and we took turns learning from each other's mistakes. Some issues were solved collectively and step by step. Today I have a desire for professional growth in the company, as well as for financial stability, and I do not plan to stop there.
Integrity and responsibility in our profession
We work for our customers, we give car owners the opportunity to drive with quality auto spare parts. For our company, a storekeeper is an employee who does his job honestly and responsibly.
Attention to details and high performance
I really like my job and my position. The warehouseman profession is, in some way, a versatile job - there is always growth. It's very important to constantly learn new things, and at Omega there are opportunities to work in different departments of the warehouse for this purpose.
Volodymyr's supervisors, Yevhen Chernushenko (storage site head) and Serhii Pylypenko (storage site head), consider him a loyal employee to the company who is attentive to details and performs his work with high quality and productivity:
"Volodymyr often shows initiative and can work beyond the norm. He now gets the job done automatically because he has understood from the very beginning that quality is above all. Quality of work, conscientiousness and efficiency are the three features that set him apart from other employees".
Volodymyr likes what he does, and he is as motivated as possible. He maintains the right working distance with his colleagues and is always in a positive mood.
Hobbies and dreams
I love nature, from time to time I go fishing for pike. I have one cherished dream - to buy and equip a house near Kiev, and I hope it will come true.
Interesting Facts
I can share a fun fact from my private life: my wife wanted me to meet her friend but in the end she was my choice.