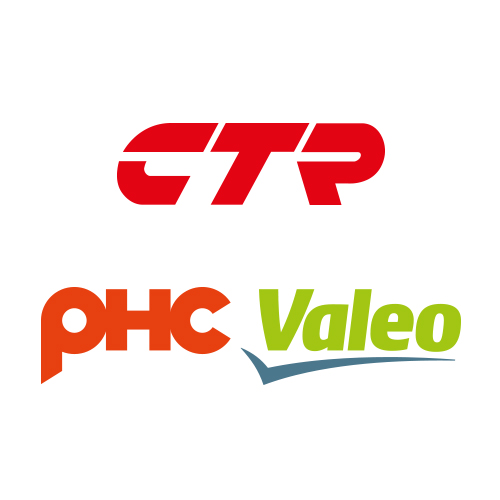 The trip was a prize for the winners of the "Happy ticket from CTR and Valeo PHC" campaign held from 10th August to 10th September. The prize draw among the participants took place during Omega Workshop Fest, September 21 in Kyiv.
Over the course of five days, Omega's partners, Andrii Tymoshenko and Oleksandr Znamerskyi, visited CTR and Valeo PHC plants located in Seoul, Daegu, Busan, and Incheon. Besides visiting the plants, our partners were invited to join the eventful sightseeing and entertainment program. Guests were also lucky to take part in the corporate event of CTR Company organized as a gift to the company's employees for achieving their profit goals by the end of the year.
Andrii Tymoshenko, Nataliia Mazneva, Oleksandr Znamerskyi at CTR plant
CTR and Valeo PHC plants
Especially for the guests, they organized excursions at CTR, Valeo PHC plants and their branches located in Seoul, Daegu, Busan and Incheon.
CTR and Valeo PHC specialize in automotive components production for Hyundai and Kia, Toyota conveying machines etc. Key products of these Korean plants are suspension parts and clutch for light motor vehicles.
Our partners got acquainted with various production stages: an assembly line, quality control, they saw how the verification, balancing and centering of all parts takes place.
At the output, the finished part additionally undergoes a full scan and it is checked according to the pattern.
At Valeo PHC plant
All plants of Korean manufacturers are fully automated and equipped with the most modern equipment: there is only one employee controlling the process on each production line.
Valeo PHC and CTR plants have a very high level of security and protection against data leakage. It is forbidden to take photographs on the territory of enterprises, and in some industrial complexes employees leave their phones at the entrance. Confidentiality is maintained at a high level.
At CTR plant
Advantages of Korean manufacturers Valeo PHC and CTR
Both manufacturers hold themselves out as leaders in the Asian automotive components market for both original brands and aftermarket.
Manufacturers have several advantages:
1. Quality products, multi-stage quality control line at each site.
2. All production cycles are automated. Products are checked manually, which guarantees quality.
3. Manual labor is minimized. One operator controls two lines on which up to 100 units of output are produced per hour.
4. Highly qualified staff.
Our partners also managed to talk to the president of CTR company- Rafael Lee and company employees about production and management features.
Unforgettable tours around Korean cities
Our partners at the corporate event of CTR Company
Sightseeing program was very eventful. The guests went on excursions around Seoul and Cesan. In Seoul they got acquainted with the sights and also took part in the "morning meeting" ceremony. On the territory of the Emperor's Palace, they visited Buddhist temples, holy places and, of course, tried Korean cuisine.
The guests also visited the market in Busan, went shopping and saw the port from which cargo transporters with goods are sent around the world.
On the last day of the visit, our partners took part in the celebration CTR achievements of the year. At the event, guests played an interesting game - soccer.
After playing soccer
We would like to thank our suppliers very much for such a useful and exciting trip!