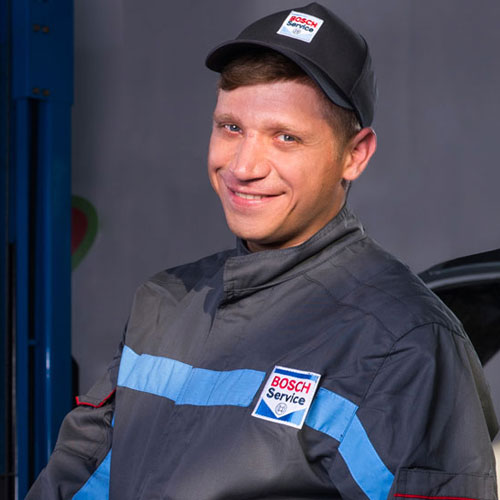 The number of electric cars and cars with hybrid engines in Ukraine is growing every year and technical stations are required for their maintenance. And just in this direction they work in Bosch, teaching the newest technologies in the maintenance of electric cars and hybrids.
It is a huge plus for the service stations, if there is a specialist in the service of hybrids and electric cars. These are the additional customers, a steady stream of cars and new services. And of course, the key to a successful service station is a master who is excellent in every part. Now such specialists are definitely at the AUTODOC service stations. After a three-day seminar at the Bosch training center, the masters acquired knowledge of high-voltage systems and found out all the details of the maintenance of electric cars and hybrid cars.
It was very informative. Even specialists, who have been repairing for years, learned something new and have checked themselves. At the seminar, they were talking about all types of alternative fuel systems, understood about synchronous and asynchronous cars of alternating current and the process of replacing batteries and their parts. There was a lot of information, but it was definitely useful when it came to repairs on a test electric car. It was needed to work then, checking the systems with a Bosch diagnostic scanner and motortester. And it was not enough just to replace or check the parts, it was necessary to know and follow the rules of safe work.
Only three days, and such an excellent result — the service stations got knowledgeable specialists in electric vehicles and hybrids, and the foremen now easily cope with any electric vehicle.
Training is an essential part of the AUTODOC network concept development. This is important, useful and provides a tangible result in the work of technical station. And we know that there is always something to strive for. Therefore, we have already planned for this year new trainings for the service stations.