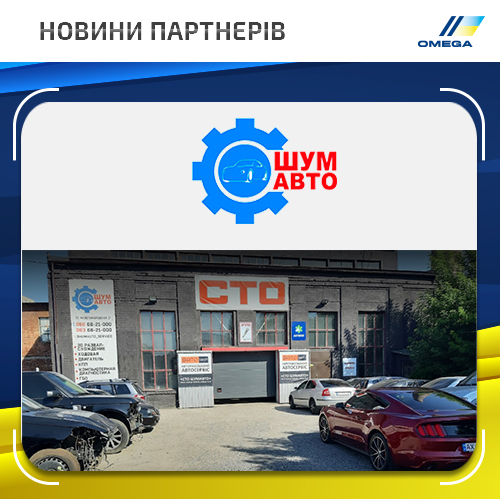 Today we will talk about our partner service station ShumAvto, which continues to work actively in Kharkiv. We talked to the company's employees and learned a lot of interesting things about how they manage to stay afloat in this difficult time.
How do you work now
Back in March, two weeks after the start of the war, the ShumAuto service station fully resumed servicing customer cars. In a state of war, the company's specialists are trying to take on any task and complete it in a short time, because now it is very important for customers to have serviceable equipment at hand.
What services do you provide
ShumAvto Service Station daily provides assistance in case of a car malfunction. The car service is equipped with the latest equipment, the repair area has everything you need for the repair and maintenance of vehicles of various makes and models.
Most often, the service station provides the following services:
• the collapse of convergence;
• installation/replacement of timing;
• automatic transmission oil change;
• replacement of oil in the engine;
•diagnostics/repair of electricity and/or engine, gearbox, running gear, body repair and much more.
What challenges do you face at work and how do you solve them
The war in Ukraine disrupted the full-fledged work of the service station. The main problem that the car service faced was the destroyed logistics of the supply of spare parts and consumables. Every day, our employee needs to search, order, and then independently travel to the warehouses of suppliers and delivery services for the necessary spare parts.
But, despite all the obstacles, ShumAvto service station works and timely carries out diagnostics and repairs of all cars that come to us.
What achievements during this period are you proud of
Starting from April of this year, after the March decline in work, we managed to obtain pre-war workload indicators, ensure a decent level of remuneration for employees and continue the timely fulfillment of financial obligations to partners.
Separately, I would like to note Omega Company, our reliable partner and TOP supplier. Thanks to the company for its continuous work, the efficiency of order picking and maintaining a sufficient range of products and the required amount of goods in warehouses.