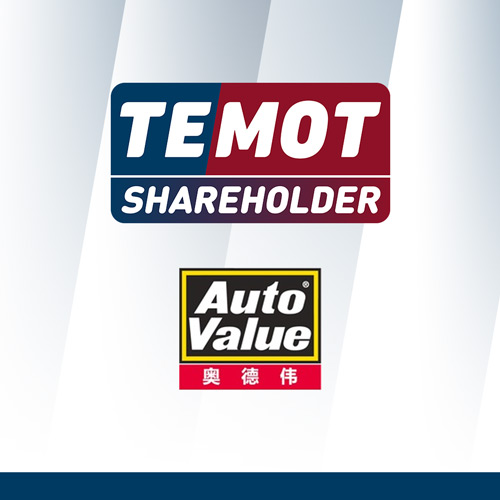 CAAPA, China's first automotive aftermarket trading group, expands into additional Chinese provinces and wins continuously new members. In doing so, the joint initiative of TEMOT International and Aftermarket Auto Parts Alliance (AAPA) is bearing fruits with promising times ahead.
CAAPA was founded five years ago by the Aftermarket Auto Parts Alliance (AAPA). It was the first trading group of its kind in the Chinese aftermarket – a debut without any blueprint or role-model of Chinese provenience. CAAPA invented a strategy and offering from scratch to approach potential members and successfully establish long-term, trustful relationships. End of 2018 TEMOT International joined AAPA Pte. as a shareholder and was getting involved in the business of CAAPA. The partners realigned the strategy and their offering to the members, in particular weighted in profound know-how in strategy, process design, vendors management and eCataloguing.
Today, five years after its establishment, CAAPA is represented in 17 of 31 provinces and three of four municipalities. In the last 6 months, the network was able to win 39 enterprises as new members, the number of individual members now sums up to more than 100. Even in the challenging months since the outbreak of the Corona pandemic, CAAPA remained an important partner for international suppliers in their approach to the Chinese market.
"We used Shanghai Automechanika 2019 as a platform to kick off a major membership campaign. Immediately after the fair, we visited all members and successfully sparked new enthusiasm within the organization, on the basis of trust, a transparent strategy and joint project plans," comments Eason Yuan, Executive Director of China, on the reasons for the latest successes.
And the network keeps moving, as intensity of competition increases: In addition to traditional distribution channels, the team considers expanding into online business, dovetailing digital solutions with stationary service and efficient parts logistics. In addition, flexible solutions are still in demand outside the major centers, where multi-level distribution ensures supply.
Comments John Washbish, President & CEO of AAPA, San Antonio: "We are happy to see the latest results in China. From the very beginning of the CAAPA story we targeted a structured development beneficial for the US organization, the Chinese distributors and our key and reliable vendor partners like Gates, Bosch, Philips, and many more. True partners with the right strategy will always be able to run a business successfully for all involved partners."
Fotios Katsardis, President & CEO of TEMOT International concludes: "Five years ago, John Washbish and the AAPA were among the very few to recognize that sustainable growth demands a physical presence outside of the saturated markets. That it requires activity in the emerging and growing markets. Their development work in China was quite visionary for the aftermarket at that time and proven right. Today, the tracks for continuous, profitable growth are laid. CAAPA has become a vibrant and unique business environment as it combines the strengths of all stakeholders: American retail and marketing know-how, European brand strategy and processes, and, last but not least, a Chinese business drive and attitude. We are proud to be part of this, to support CAAPA to shape the Chinese aftermarket."