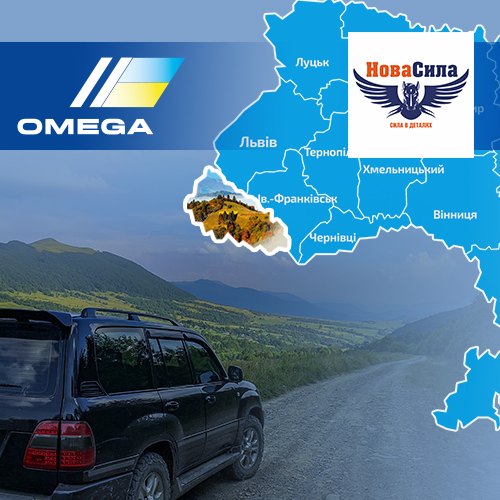 We continue to tell the stories of the business of Omega's partners during the war. And our new hero is Vasily Shymon, head of the sales department of the Nova Syla Company. The central office of the enterprise is located in Zacarpattia, in the village of Kolodne, and 18 chain stores are located throughout the Zacarpattia region.
How are you working at this time
"From the beginning of the full-scale invasion of the enemy into the territory of Ukraine, the Nova Syla Company has been operating and is operating in an almost regular mode. Why "almost" you ask? Because we started working even harder and harder.
Currently, the Nova Syla Company network, which includes eighteen retail stores throughout the Zacarpattian region, is trying to fully provide all existing branches of logistics. The company's product range includes more than 60,000 commodity items. Thanks to this, the company is able to meet the needs of customers of different categories, both service stations and self-service car washes.
The company also provides an opportunity to purchase spare parts for ZIL, URAL, VW, Skoda, etc.
Help for army
From the very beginning of the war, the company's management, headed by director Ivan Nemesh, actively helps our military financially, as well as food, spare parts, tools, cars, which are so necessary for the effective conduct of military operations.
We are confident that together we will overcome any enemy, because unity is our strength."
We thanks Vasyl Shymon for a positive example of the work of his company in this difficult time, and we are waiting for your stories!
Please send a request to the email address odinaeva.raisa@omega.page.
Glory to Ukraine! Let's move together to victory!