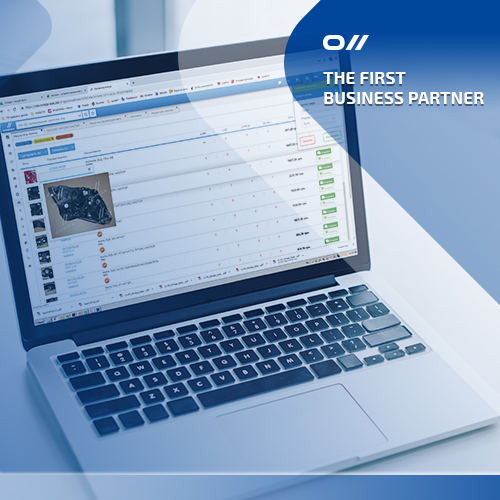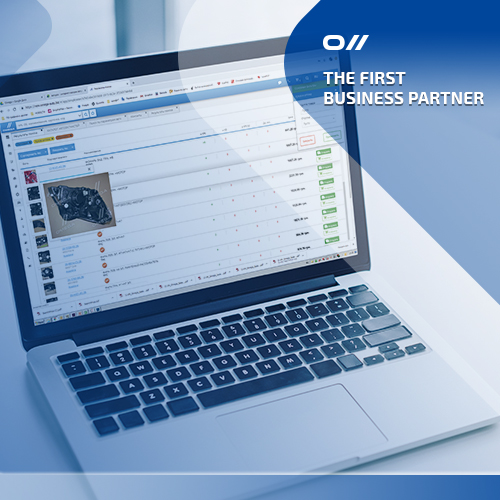 Modern technologies contribute to the rapid development of business and simplify the process of purchasing goods. The time of personal and telephone sales is gradually passing, and now an increasing number of Internet users make their purchases by themselves on the websites of companies.
For our partners, we have developed a web store my.omega.page, where you can quickly and conveniently place an order for auto components. More than 13,000 of our partners are actively using the web store. Today, 88% of orders are organized and shipped by our partners on their own via my.omega.page.
Our web store has about 15,000 of unique visitors per day, more than 2,000 orders are shipped per hour, and more than 800 requests are made in one minute.
In the web store, you can:
• carry out orders 24-hours a day;
• search and select products, view their 3D photos and specifications;
• work with documents and reports.
For the convenience of product selection, we have developed a system of smart filters, thanks to which you can search and select products by OE-code, catalog code, product card, text, barcode, or even by VIN-code or state car number.
My.omega.page provides a huge number of features to help make your job easier. Here are some of them:
• more than 14 specialized selections of components;
• the ability to identify cars and trucks by state number and VIN-code;
• shipment in 3 clicks;
• the possibility of processing returns;
• more than 14 journals and reports that simplify the work of users;
• integration with SOTA for electronic document management;
• more than 20 price lists in various formats.
API integration allows our partners to fully automate the process of working with Omega. Starting from the selection of goods and up to their shipment, you can automate the process of posting goods, updating the prices of stocks and product nomenclature, and automate the process of returns.
If you haven't made a purchase at my.omega.page yet, be sure to give it a try. We believe that you will appreciate all its benefits!
Our services help your business!