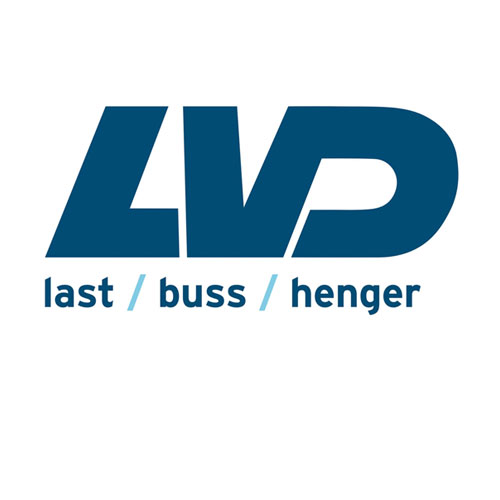 Since 1986, LVD represented the Norwegian branch of the Swedish Lastkabeldelar, which was founded in 1976. At start, the firm supplied parts for vehicles from Volvo and Scania to the local Aftermarket, two brands which at this time made up 90% of the fleet. Today, LVD is headquartered in Langhus and has grown to become a national-wide provider of spare parts, primarily for trucks, busses and trailers of all makes, with a comprehensive product portfolio.
The company itself is part of a heavyweight in the Norwegian Aftermarket: It is owned by Team Verksted A/S, Norway's leading workshop operator for commercial vehicles, which runs 28 specialized workshops. Team Verksted in turn belongs to the country's largest passenger transportation conglomerate, the VY Group operating 2,500 buses (formerly Nettbuss).
Together, LVD and Team Verksted employ 360 people. Key suppliers include premium brands like Knorr, Bosch, ZF, MANN-FILTER, TRW, SKF, Delphi Technologies, and TOTAL, making it a one-stop-shop for its customers. Shortly after its acquisition by Team Verkstedt, LVD constructed a new, 2,500 square meter warehouse, including high storage with 15,000 storing positions and a digital picking system. Inaugurated end of 2018, it safeguards quick, efficient and reliable fulfilment and dispatch.
"The commercial vehicle and bus service are traditionally strong segments in Scandinavia," comments Fotios Katsardis, President and CEO of TEMOT International. "LVD and Team Verksted are excellently positioned: Both companies have always valued suppliers with a strong pedigree in OE." And especially in Scandinavia this OE footprint and orientation still matters also in the Aftersales service.
"This is more than just an important selling point in Nordic markets," adds Fotios Katsardis. "It is common ground with TEMOT International, as we offer access to the portfolios of the leading brands in OE and Aftermarket. We look forward to shaping a successful future, together with our new shareholder."